Schedule, Scoreboard,
Broadcast Links
WJPA-AM (1450) &
wjpa.com
Wednesday, August 15
World Series Championship
Game 19--FINAL
Chinese Taipei 3
Long Beach, CA 1
Listen Here!
Saturday, August 11
Game 1--FINAL
Bay County, MI 8
Yaguate, Dom. Rep. 5, 8 inn.
Listen Here!
Game 2--FINAL
Youngstown, OH 10
Vienna, Austria 0, 6 inn.
Listen Here!
Game 3--FINAL
Bronx, NY 15
Washington Co. PA 13, 8 inn.
Listen Here!
Game 4--FINAL
Tijuana, Mexico 3
Brownsville, TX 1
Listen Here!
Sunday, August 12
Game 5--FINAL
Chinese Taipei 12
Bay County, MI 1
Listen Here!
Game 6--FINAL
Long Beach, CA 8
Bronx, Ny 0
Listen Here!
Elimination Game
Game 7--5:45 pm
Yaguate, Dom. Rep. 24
Vienna, Austria 1
Listen Here!
Elimination Game
Game 8--FINAL
Brownsville, TX 12
Washington Co. PA 3
Listen Here!
Monday, August 13
Elimination Game
Game 9--FINAL
Yaguate, Dom. Rep. 16
Bay County, MI 6
Listen Here!
Elimination Game
Game 10--FINAL
Brownsville, TX 11
Bronx, NY 9
Listen Here!
Tuesday, August 14
Game 11--FINAL
Chinese Taipei 4
Youngstown, OH 0
Listen Here!
Game 12--FINAL
Long Beach, CA 8
Tijuana, MX 2
Listen Here!
Elimination Game
Game 13--FINAL
Yaguate, Dom. Rep. 11
Youngstown, OH 6
Listen Here!
Elimination Game
Game 14--FINAL
Brownsville, TX 4
Tijuana, MX 0
Listen Here!
Division Championships
Game 15--FINAL
Chinese Taipei 5
Yaguate, Dom. Rep. 3
Listen Here!
Game 16--FINAL
Long Beach, CA 6
Brownsville, TX 5
Listen Here!
Taipei Wins 9th PONY Title
Tien, Tzu-Chieh allowed two hits over 6.2 innings and singled three times, driving in one run and scoring another as Chinese Taipei beat Long Beach, CA, 3-1, to win a ninth PONY League World Series championship, all since 1994. Bren Wilkinson broke up Tien's no-hit bit with a solo home run in the fourth, giving Long Beach a short-lived 1-0 lead. In the C-T fifth, Huang, Bo-Rui doubled, moved to third on a sac bunt error and scored on Tien's bounding-ball single to left. Chen, Cheng-Yi doubled to right driving in a pair and closing the scoring. Tien struck out 13 batters before leaving with two out in the seventh due to PONY Baseball's pinch-count rules. Lin, En-Yu struck out the final batter to earn the save.
Championship Game Set
Chinese Taipei vs. Long Beach
California teams have won 22 PONY World Series championships. Teams from Chinese Taipei have won eight, second-most to California. Wednesday night, one of those numbers will increase as the two dominant states/countries meet for the 2018 DICK'S Sporting Goods PONY League World Series title. Mark Uriah & Nate Regotti will have the call on WJPA-AM (1450) and online starting with pregame tonight at 7:30 pm.
Tuesday Recaps
Perfect Game!
Wu, Sin-Jie tossed the first perfect complete game in the history of the PONY League World Series as Chinese Taipei blanked Youngstown, OH, 4-0. The two teams combined for the fewest hits combined in a game, matching a 2013 no-hitter. Wu struck out nine batters in the game shortened to five innings by Monday's rainouts. Only two Youngstown batters got the ball out of the infield. Four players drove in runs for Chinese Taipei.
Big Inning Propels Long Beach
The West Zone champions' bats awakened, pounding out a seven run, six hit third inning, beating Tijuana, MX, 8-2. Ryan Geck homered for Long Beach. Robert Voss drove in a pair of runs.
Dominican Sprints Past Youngstown
Yaguate, DR scored 11 runs in the first three innings, then held off a late rally attempt by Youngstown to eliminate the Host Area champions, 11-6. Erick Hernandez stroked a three-run home run in the first, added a two-run double in the second and was hit by a pitch to drive in another run in the third. Nathan Klodowski hit a grand slam in the Youngstown fifth inning, the 47th grand slam in World Series history.
Brownsville Blanks Tijuana
Damian Cortez and Christopher Sauceda combined on a one-hit shutout as Brownsville, TX eliminated Tijuana, MX, 4-0. The South Zone defense picked off the only Mexico runner to reach second base. Jose Gutierrez singled home a run in the fourth for Brownsville, and Cortez followed with a two-run double later in the frame.
Chinese Taipei Rallies Past Dominican Republic
The Asia-Pacific Zone champions earned a return trip to the finals with a come-from-behind win over the Caribbean squad, 5-3. Rikendy Martinez put Yaguate in front with a first inning, two-run home run. Taipei used two hits, a walk and a wild pitch to get on the board in the fourth, then plated four runs in the final inning, three scoring after two outs, two of them on wild pitches. Chinese Taipei is the 11th straight Asia-Pacific team to reach the finals.
Sac Fly Moves Long Beach to Finals
Sam DeCarlo, the Long Beach nine hitter, lofted a bases loaded sacrifice fly to right, scoring Ryan Skjonsby with the winning run, putting Long Beach, CA into the championship game for the first time in 6 years. Trailing 4-1 in the third, Ryan Geck hit his second home run of the day, a two-run blast to left. Long Beach took the lead later in the inning on Ryan Burack's two-run single. Brownsville tied the game with Luis Balderas' RBI single in the fourth but left the bases loaded,, setting the stage for the fifth-inning walkoff. Long Beach has won four PONY titles, the most of any single program in the 67-year history.
Tuesday Schedule
Six Games on Docket
Due to the heavy rains in the area Monday afternoon, only the elimination games were played, finishing up a little after 8 pm. The two winners' bracket games were postponed. As a result, PONY Baseball has decided to play those two games plus all of Tuesday's schedule on a five-inning-game basis. Each game will start approximately 25 minutes following the conclusion of the previous game.
Chinese Taipei 4, Youngstown, OH 0
Long Beach, CA 8, Tijuana, MX 2
Yaguate, Dom. Rep. 11, Youngstown, OH 6
Brownsville, TX 4, Tijuana, MX 0
Chinese Taipei 5, Yaguate 3
Long Beach 6, Brownsville, TX 5
Monday Recaps
One Elimination, One Suspension, Two Postponements
Yaguate, Dominican Republic exploded late to eliminate Bay County, MI, 16-6. The Caribbean champions lead 6-0, fell behind 7-6, then scored the final 10 runs of the game to win, eliminating Bay County.
Bronx, NY led Brownsville, TX, 8-6, when rains forced a halt to play. Nearly five hours later, Jose Gutierrez blasted a three-run home run to put Brownsville back in front to stay. The South Zone champions went on to win, 11-9, eliminating the East Zone representative. Luis Balderas also homered for Brownsville. Miguel Bodre and Justin Gotay went yard for Bronx..
The two winners' bracket games, Chinese Taipei vs. Youngstown, OH and Tijana, MX vs. Long Beach, CA have been postponed and will start Tuesday morning at 10 am. All six games now on Tuesday's schedule will be five-inning contests.
Sunday Recaps
Chinese Taipei Keeps on Winning
Huang, Po-Wei stroked a three-run home run in the second and Chinese Taipei rolled to a 12-1 win over Bay County, MI. The win is the ninth straight at Lew Hays PONY Field for C-T who went unbeaten to win back-to-back World Series titles in 2015 & 2016. Any thoughts of a late comeback by Bay County were dashed as the Asia-Pacific champions scored seven times in the seventh inning. Six different C-T players drove in runs. Chinese Taipei faces Youngstown, OH in Monday's winners bracket.
Long Beach Picks Up Win
Long Beach took advantage of two Bronx errors in the third to plate three runs, then banged out three hits around two walks to score four more times int he fourth as the West Zone champions won, 8-0. Bren Wilkinson and Ryan Skjonsby each drove in a pair of runs for Long Beach, returning to Lew Hays PONY Field for the first time since winning the 2012 title. Tijuana, MX is up next for Long Beach, seeking a record fifth PONY championship.
Dominican Republic Eliminates Austria
Yaguate blew a late 5-1 lead in its opening game, dropping into the elimination bracket. There was repeat Sunday as the Dominican Republic team scored seven times in the first, eight times in the fifth and 8 more runs in between to rout Vienna, Austria, 24-1. Erick Hernandez homered twice for Yaguate. Cesar Aguasviva and Daniel Vazquez also hit home runs. Yaguate now gets another shot at Bay County, MI in Monday's elimination bracket.
Hosts Ousted by Brownsville for Second Year in a Row
Brownsville, TX jumped in front 4-0 after three, then scored seven times in the six to eliminate the Host Washington County team, 12-3. Five straight hits after a pair of walks put the game away. Washington County avoided the 10-run-rule ending, plating a pair of runs in the bottom of the sixth. Luis Balderas homered for Brownsville. Ryan Silver won the John Voytek Memorial Award, given annually to Washington County's leading hitter. Silver went 4-for-7 in the two games.
Saturday Recaps
Bay County rallies past DR
Bay County, MI trailed 5-1 after six innings, then scored seven runs over the next two innings to get the opneing-game win, 8-5, against Yaguate, Dominican Republic. Blase Millar singled home one run, Chase Raymond plated another with a base hit and two wild pitches tied the game in the seventh. Yaguate loaded the bases with one out in the bottom of the inning before Colin Sackrider stuck out two to send the game to extra innings. Cole Prout blasted a three-run home run to give Bay County the win and a second-round matchup with Chinese Taipei. Micah Irrer homered in the second for Bay County. Cesar Aguasviva hit a two-run home run for Yaguate in the sixth. The Caribbean champions play an elimination game against Vienna, Austria Sunday afternoon.
Youngstown silences Vienna
Host Area chamion Youngstown, OH blew open a close game, scoring nine runs over the final two frames, to top Vienna, Austria, 10-0, in six innings. Colten Shaffer and AJ Havrilla each drove in a pair of runs for Youngstown, which moves to Monday evening's winners' bracket. Shaffer had three hits on the day including two doubles. Tyler Rekich and Andrew Kirkpatrick each tripled in the win. Vienna managed just two hits off three different Youngstown pitchers. The European representative faces Yaguate, Dominican Republic in Sunday's first elimination game.
New Yorkers top Wash. Co in extra frames
Bronx, NY scored six times in the eighth inning, then held off a furious Washington County, PA rally in the bottom of the frame to beat the host squad, 15-13. Washington County led 8-3 after three innings before the East Zone champions started to chip away at the deficit, scoring single runs in the fourth & fifth innings, then took the lead with a four-run outburst in the sixth, keyed by Keldryn Rodriguez' second home run of the game. Washington County tied the game in the bottom of the seventh thanks to an error, a passed ball and two wild pitches. The hosts stranded the potential winning run at second base, sending the game to extra innings. Julian Ventura's base hit opened the eighth inning for Bronx, followed by back-to-back erros, a hit batter, a walk and another error. Six runs crossed the plate for the East Zone team that will face Long Beach, CA Sunday afternoon. Washington County pulled to within two and had the bases loaded with one out in the eighth before Josue Cepeda struck out the final two batters. Washington County will play Brownsville, TX in the final elimination game of the day on Sunday.
Mexico edges Texas
Both teams had chances, Tijuana, MX just converted more of theirs to beat Brownsville, TX, 3-1.Isaac Barriga's two-out single drove in the first run of the day for Tijuana in the second. Alberto Mendoza stroked a solo home run to right in the third, then doubled home the Mexico champions final run in the fifth. Brownville came up empty looking for a clutch hit until the final inning, with Rudy Gonzalez singled home the South Zone champs' only run. Brownsville faces Washington County, PA in an elimination game Sunday night.
tied the game in the seventh and won it in the eighth, plating seven runs
Friday Games Postponed
Heavy rains through the area have put Opening Night games on hold for the night. The schedule now includes four games Saturday, four on Sunday.
The Field is Set, Play Begins Friday
The 10-team field for the 2018 DICK'S Sporting Goods PONY League World Series finally set. The international teams have been locked in along with the Host for a few weeks. The other five berths were finalized Sunday, some in dramatic fashion. If Necessary games were needed in the East, South and West Zone tournaments.
International Field:
Vienna, Austria
Tijuana, Mexico
Yaguate, Dominican Republic
Chinese Taipei
US Zone champions:
Bronx, NY (East)
Bay County, MI (North)
Brownsville, TX (South)
Long Beach, CA (West)
Host Area & Host:
Youngstown, OH
Washington County, PA
DICK'S Sporting Goods PONY League World Series
The qualifying tournaments are nin the books, the bracket is set. The 2018 DICK'S Sporting Goods PONY League World Series opens Friday at Lew Hays PONY Field. All of the games will be available on WJPA-AM (1450) and online at wjpa.com.
Tournament play begins Friday at 5:30 pm when Bay County, MI takes on Yaguate, Dominican Republic. Youngstown, OH then faces Vienna, Austria.
The annual PONY Champions League game opens the day Saturday at 10 am, followed by Opening Ceremonies. Tournament play resumes at 12:00 noon as the Host, Washington County, PA takes on Bronx, NY. Tijuana, MX faces Brownsville, TX at 2:30 pm followed by Chinese Taipei against the Bay Co./Dominican winner.
After Sunday morning's Breakfast of Champions, Long Beach, CA takes on the Bronx/Washington County winner at 12:00 noon. Then, the double-elimination tournament run ends for two teams. Game 7 (2:30 pm) and Game 8 (5:00 pm) feature squads that lost opening round games. Additional elimination contests are slated for Monday and Tuesday, 10:00 am & 12:30 pm both days. Winners' bracket games are on tap for Monday at 5:30 & 8:00 pm.
The Division Championship games are on Tuesday evening's schedule, starting at 5:30 pm & 8:00 pm. Depending on those results, any "If Necessary" games would be played Wednesday (10:00 am / 12:30 pm). And the 2018 DICK'S Sporting Goods PONY League World Series Championship Game is set for Wednesday, 7:30 pm.
Individual Awards
Home Run Derby
Individual Champion
1. Ivan Rodriguez, Tijuana, Mexico
2. Rikendy Martinez, Yaguate, Dom. Rep.
Team Champion
1. Yaguate, Dominican Republic
Fastest Runner
1. Felix Tena, Yaguate, Dom. Rep.
2. Huang, Po Wei, Chinese Taipei
2018 PONY Princess
Sierra Craig
Hostess
Madeliene Patragas
Wilson Sporting Goods
Batting Champion
Rikendy Martinez, Yaguate, Dom. Rep.
.706 BA, 12-for-17
Easton Sports
ERA Award
Wu, Sin-Jie, Chinese Taipei
0.00 ERA, 0 ER, 10 IP
John D. Voytek
Memorial Award
(Washington BA Leader)
Ryan Silver
.571 BA, 4 1B, 3 R
Previous WJPA Radio
PONY World Series Pages
2018 -- 2017
2016 -- 2015 -- 2014 -- 2013
2012 -- 2011 -- 2010 -- 2009
2008 -- 2007 -- 2006 -- 2005
2004 -- 2003 -- 2002 -- 2001
WJPA Radio (1450 AM)
Mark Uriah


"The Radio Voice of the PONY League World Series"--Mark Uriah has been on mic for nearly every PONY League World Series game since 1984. With a degree from Ohio State, Mark also handles play-by-play announcing for the W&J College & high school football, wrestling, basketball, hockey, baseball & softball.
Lanny Frattare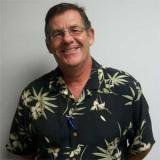 The long-time
"Voice of the Pittsburgh Pirates" joins the World Series broadcast crew again this year. Lanny has worked the past few years for the TribLive High School Sports Network, calling high school games on-air and on the web. A product of Ithaca College, Frattare is an assistant professor at Waynesburg University.
Randy Gore


A WJPA Radio veteran, Randy returns to the PONY League World Series broadcast booth. Now, the home voice of the West Virginia Black Bears, he was our play-by-play anchor for Wild Things Baseball for a decade. Randy works all year long at the North Allegheny Sports Network and website.
Nate Regotti
Having worked this event the past few years on WJPA, Nate returns to the broadcast booth this weekend. Nate has covered high school sports and worked in our news department. Currently, he's the Chief of Staff for Rep. Pam Snyder.
WJPA Radio has been the play-by-play home for virtually every PONY League World Series game played in Washington. Hear all the action on WJPA-AM (1450 AM) and online at wjpa.com. Listen Here links are available for each game in the left-hand Scorebaord column.
Special thanks to our radio broadcast sponsorship team:
First Federal of Greene County
Advanced Orthopaedics
Budd Baer Sales & Service
Slovenian Savings & Loan
DICK'S Sporting Goods
West Tire Pros & Auto Service
Day Insurance Agency
Washington Financial
Good Orthodontics
PONY Baseball and Softball
The Union Grill
Dean's Water Oil Hardware
Washington County Fair
Albert's Meats
Vocelli Pizza
Drs. Roman, Vaughan & Yokum
Isiminger's 10-Minute Oil Change,
Splish-Splash Car Wash & Towing
BeeGraphix
SE Schutlz Electric
Julian Law Firm
Ferro Corporation