Schedule, Scoreboard,
Broadcast Links
WJPA-AM (1450) &
greenesports.net
Wednesday, August 10
World Series Championship
Game 19--FINAL
Covina, CA 3
Seoul, Korea 1 (8 inn.)
Listen Here!
Friday, August 11
Game 1--FINAL
Guasave, MX 4
Levittown, PR, 1
Listen Here!
Game 2--FINAL
Hagerstown, MD 6
Youngstown, OH 1
Listen Here!
Saturday, August 12
Game 3--FINAL
Bay County, MI 6
Brownsville, TX 4
Listen Here!
Game 4--FINAL
Washington County, PA 9
Netherlands 2
Listen Here!
Game 5--FINAL
Seoul, Korea 8
Guasave, MX 4
Listen Here!
Sunday, August 13
Game 6--FINAL
Covina, CA 10
Washington Co., PA 0 (5 inn.)
Listen Here!
Elimination Game
Game 7--FINAL
Youngstown, OH 2
Levittown, PR 0
Listen Here!
Elimination Game
Game 8--FINAL
Brownsville, TX 12
Netherlands 4
Listen Here!
Monday, August 14
Elimination Game
Game 9--FINAL
Youngstown, OH 11
Guasave, MX 8
Listen Here!
Elimination Game
Game 10--12:30 pm
Brownsville, TX 4
Washington Co., PA 3 (8 inn.)
Listen Here!
Game 11--FINAL
Seoul, Korea 10
Hagerstown, MD 3
Listen Here!
Game 12--8:00 pm
Covina, CA 9
Bay County, MI 5
Listen Here!
Tuesday, August 15
Elimination Game
Game 13--FINAL
Youngstown, OH 9
Hagerstown, MD 7
Listen Here!
Elimination Game
Game 14--FINAL
Bay County MI 8
Brownsville, TX 5
Listen Here!
Division Championships
Game 15--FINAL
Seoul, Korea 11
Youngstown, OH 1 (6 inn.)
Listen Here!
Game 16--FINAL
Covina, CA 14
Bay County, MI 1 (5 inn.)
Listen Here!
Covina Wins Third PONY Championship
James Jimenez held Seoul, Korea to one run over seven innings then stroked a two-run home run in the top of the eighth to lead Covina, CA to the DICK'S Sporting Goods PONY League World Series championship, 3-1. Seoul took a 1-0 lead in the first as Kim, Min-Hyuk doubled in Bae, Han-Jun. The game stayed that way until the top of the seventh. Hector Bautista singled home Josh Logan with two outs in the inning, tying the game and forcing the extra frame. Logan scored just before a out was recorded at second base, creating a wild double celebration, Covina thinking the game was tied, Korea thinking they had won the game. Jimenez had to leave the mound due to PONY pitching restrictions, having allowed just the one run on four hits, one walk and nine strikeouts.The win for Jimenez was his third, making him the 24th pitcher all-time to win three games in a single World Series. The title is the third for Covina and the 22nd for teams from California, by far the most of any state or country.
Tuesday
Game 16--Covina Returns to Championship Game
Covina, CA rolled to a 14-1 five-inning win over Bay County, MI, clinching a berth in Wednesday's PONY World Series championship game. This is Covina's fourth World Series and they've advanced to the finals each time, winning twice. Chris Munoz hit a grand slam, the 46th in the history of the World Series, putting Covina over the 10-run margin.
Game 15--Seoul Moves to Championship Game
Seoul, Korea used a six-run fourth to eliminate Youngstown, OH, 11-1, in six innings Tuesday evening. With the win, Seoul returns to the World Series championship game for the first time since winning three straight titles 1988-1990. Kim, Min-Hyuk, Jung, Hui-Chan and Cho, Woo-In all homered in the win. Kim drove in three runs in the game, Choi two. Four others Seoul players had RBI as part of a 13-hit game. Bae, Han-Jun, Kim, Gyeong-Yul, Choi and Jung all had two hits. Youngstown's only run came in the top of the fourth, a solo home run by Ty Ventrexco. Jake Gehring had two doubles in the game.
Game 14--Bay County Eliminates Brownsville
Bay County, MI scored three times in the bottom of the first to chase the Brownsville, TX starter and went on to an 8-5 win Tuesday afternoon. Luke Savage drove in three runs in the game, one with a first-inning groundball and two more with a ringing double in the fourth after Brownsville had gotten to within 4-2. Logan Hugo had an RBI single ahead of Savage's double. Brownsville scored twice in the fourth, getting an RBI double from Honelio Leal and a run-scoring single from Darren Ramirez, but lost the shot at more when Leal rounded second and was caught in a rundown. Rene Sanchez drove in a pair with a single in the fifth and the South Zone squad scored its final run on a bases-loaded groundout. Leal had three hits, Ramirez and Sanchez had two each. Hugo and Blaise Millar had two hits apiece for Bay County.
Game 13--Youngstown Outlasts Hagerstown
Youngstown, OH scored four in the first, five in the second, then held on to stay in the tournament, beating Hagerstown, MD, 9-7. Ronnie Howard and Jake Gehring each drove two runs, Ty Ventresco, Sean Helpy and Brandon Mikos added RBIs as Youngstown built a 9-0 lead after two. Hagerstown started its rally with Corey Jamison's two-run double in the third. Cam Moats drove a two-run home run in the fourth. The East Zone champoins used two doubles, a single and a wild pitch to plate three more runs in the fifth. Hagerstown got two on with two out in the sixth, and brought the tying run to the plate in the seventh but could not score. Dylan Dominguez had a double and a single for Youngstown. Trey Pancake added two singles and stands at 10-for-14 (.714) heading into the Division Finals. Ty Ventresco and Jeremy Kreuzweiser also had a pair of hits for the winners. Kyle West and Josh Crampton had doubles amoung the seven hits for Hagerstown.
Monday
Game 12--Covina Overpowers Bay County
Luke Willison and Jake Vargas hit solo home runs early giving Covina, CA enough cushion to beat Bay County, MI, 9-5. The West Zone team added a run on a ground out, another on a wild pitch to go up, 4-0 in the third. Bay County cut the margin in half thanks to a passed ball and an infield error. Covina scored four in the fifth, keyed by Parker Miramontez' RBI double, a run-scoring single by Jake Vargas and a two-run single from James Jimenez. Bay County battled back, using two errors and a two-run home run by Logan Hugo. Back-to-back two-out doubles by Josh Logan and Hector Bautista closed the scoring in the Covina seventh. Vargas and Jimenez each had two hits for Covina. Hugo had two hits along with Brendan Bonnell and Carter Sonntag.
Game 11--Seoul Heads to Division Finals
Lee, Woong Chan's sixth inning grand slam broke open a close game as Seoul, Korea remained unbeaten, downing Hagerstown, MD, 10-3. Leading 2-1 entering the sixth, the Asia-Pacific team used a strikeout/error, a single, two walks and a hit-batter to build the lead to three. Lee came off the bench and hit the 45th grand slam in World Series history, the first in two years. Seoul added two runs in the seventh. Hagerstown got those two back on Tyler Crain's two-run home run in the bottom of the frame but left two runners aboard as the game ended. Jung, Hui-Chan homered in the first for Seoul, part of a two-hit night. Choi, Woo-In, Kim, Sung-min and Han, Tai-Yang had two hits apiece. Cam Moats homered in the Hagerstown fifth. Bradley Summers had two singles for the East Zone champions.
Game 10--Brownsville Eliminates Washington County
Marco Martinez jumped over a tag attempt to score the winning run as Brownsville, TX topped Washington County, PA, 4-3, in eight innings Monday afternoon. Martinez was hit by pitch one out into the final inning, moved to second on an error and scored on Darren Ramirez' two-out single to shallow right. The throw was in time but when Washington County catcher Mekos Mantalis went to apply the tag five feet up the line, Martinez jumped over him and got his left foot on the plate to end the game. Washington County scored two unearned runs in the first inning, taking advantage of Brownsville errors with Nick Popielarczyk's two-out, two-run single, the first of three hits for the pitcher/outfielder. Brownsville scored on in the bottom of the inning with Jose Banda's two-out single plating Derick Ramirez. Two unearned runs for Brownsville in the second gave the South Zone champions the lead, 3-2. It stayed that way until the sixth as relief pitchers Fidel Garcia (Brownsville) and Justin Naylor (Washington County) held opposing batters without a hit. In the top of the sixth, Blake Stanton was hit by a pitch and stole second. Two outs later, Popielarczyk singled to right to tie the game. Naylor was the tough-luck loser, allowing just the final, unearned run one one hit over 5.1 innings. Jose Banda, whose two errors in the first helped open the scoring, got the win, allowing just one hit and one walk while striking out five over the final 2.1 innings. Popielarczyk won the Voytek Award, given annually to Washington County's leading hitter. Naylor did not allow an earned run in 8.1 innings in the World Series and is the leading candidate for the tournament's ERA Award.
Game 9--Youngstown Holds Off Guasave
The Host Area champions built an 11-4 lead, then held off a last-inning rally as Youngstown, OH eliminated Guasave, MX, 11-8. Ronnie Howard went 4-for-4 with three doubles and four RBI to lead the 15-hit attack. Winning pitcher Trey Pancake continued his torrid hitting with three hits, including a double. He's now 8-for-10 in the World Series. Austin Vogt had two hits including a solo home run. Joel Sanchez homered in the third for Guasave, pulling the Mexioc champions to within 4-3. Youngstown's four-run fourth inning, including Howard's two-run double, pushed the lead to 9-3. The teams traded runs in the fifth and Vogt's home run in the sixth set the stage for the final frame. A hit-batter and a walk opened the Guasave seventh. Nomar Valdez, who finished the World Series with a .500 batting average, doubled in both runners, then scored on Vidal Sotelo's single on the next pitch. after a strike out, Sanchez singled, Pedro Felix walked and Jesus Parra lofted a sacrifice fly to center. Seve Cantini fanned Pavel Navarro for the game's final out.
Sunday
Game 6--Covina Rolls Washington County
James Jimenez tossed a complete-game shut-out and Hector Bautista stroked a walk-off two-run home run to end the game as Covina, CA rolled past Washington County, PA, 10-0, in five innings. The West Zone champions plated four runs in the first, including a run-scoring single from Parker Miramontez and an RBI double by Anthony Rasmussen. Robert Hernandez made 5-0 in the second, scoring Chase Kito with a double. Miramontez doubled home a pair in the fourth. In the final frame, Chris Munoz singled home pinch-runner Josh Logan, then scored on Bautista's blast, invoking the 10-run rule. Bautista, Miramontez and Jimenez each had two hits. Washington County had five hits, all singles and had baserunners in every inning but could not solve Jimenez. Covina advances to a winners bracket game Monday night against Bay County, MI. Washington County will play the Brownsville/Netherlands winner in an elimination game Monday at 12:30 pm.
Game 7--Youngstown Stays Alive
Sean Helpy's two-run home run in the top of the seventh put the game's only runs on the board as Youngstown, OH eliminated Levittown, PR, 2-0. Winning pitcher Brandon Mikos held Levittown to just four hits and two walks while striking out 14 batters. Losing pitcher Alejandro Gonzalez allowed only three hits before Trey Pancak singled ahead of Helpy's blast over the fence in left. Pancake had three hits in the game and now has five in the tournament. Youngstown will play Guasave, MX in Monday morning's elimination round.
Game 8--Brownsville Ousts Netherlands
Three home rums paced Browsnville, TX to a 12-4 win over the Netherlands, eliminating the European Zone champion. Leading 2-0 in the second, Victor Estrada stroked a two-run shot. The Netherlands cut the margin in half with Tariq Kemp's two-run homer in the top of the third but could get no closer. Rafael Parra drilled a three-run home run in the bottom of the inning and Brownsville added two more with Darren Ramirez' single. Rafael Capistran hit a three-run shot in the sixth to seal the win. The Netherlands added unearned runs in two of the final three frames. Jorge Lozano worked the first three innings to get the win.
Saturday
Game 3--Bay County Rallies Past Brownsville
Grant Horner drove in three runs and worked three innings of relief to help Bay County, MI beat Brownsville, TX, 6-4. Horner singled in a pair of runs in the fourth, getting the North Zone squad on the board. Kolak's two-run double an inning later tied the game at 4-4 before Horner drew a bases-loaded walk to give Bay County its first lead, one it would not surrender. Kolak singled in the sixth, closing the scoring. Brownsville jumped in front with three in the top of the first, using a hit-batter, two walks and Jose Banda's two-out triple. An unearned run in the fifth gave the South Zone champs a short-lived 4-2 lead. Bay County moves to Monday's winners bracket. Brownsville drops into Sunday's eliminations.
Game 4--Washington County Storms By Netherlands
Undaunted by allowing a run in the top of the first, Washington County, PA exploded for nine runs and 15 hits, downing the Netherlands, 9-2. Mekos Mantalis drove in four runs to lead the way. Connor McMahon had three hits, three other Washington County players had a pair. Mantalis broke a 2-2 tie in the fourth with an rbi single, then stroked a three-run home run in the fifth, securing the win for starter Nick Popielarczyk. Chad Johnson had two rbi. The host face Covina, CA Sunday at 12 noon. The Netherlands got two his apiece from Tariq Kemp and Ayran Lemaire, each with a double.Nick Boxelaar took the loss, allowing four runs, three earned on eight hits over four innings. Popielarczyk held Netherlands to just two runs, one earned on four hits while striking out five. Justin Naylor worked the final four innings to earn a save.
Game 5--Korea Beats Mexico
Lee, Yong-Jun allowed one run and three hits over the final six innings, Kim, Min-Hyuk and Choi, Woo-In homered leading Seoul, Korea to an 8-4 win over Guasave, MX. Losing pitcher Joel Sanchez helped himself with a three-run home run in the bottom of the first but his team's bats went nearly silent. Meanwhile, three errors, two of them by Sanchez, helped Korea scored once in the second, four in the fourth and single runs in each of the final three innings. Seven different players had RBI for the Asia-Pacific Zone squad which moves to Monday's winners' bracket matchup with Hagerstown, MD. Pavel Navarro delivered a pinch-hit solo home run in the seventh for Guasave. The Mexico team drops into a Monday morning elimination game.
Friday
Game 1--Guasave Tops Levittown
Vidal Sotelo tossed a complete-game two-hitter and homered in the first inning, leading Guasave, MX to a 4-1 win over Levittown, PR in the opening game of the 2017 DICK'S Sporting Goods PONY League World Series. Jesus Parra hit a solo homer in the sixth and Pedro Feliz added a two-run shot in the seventh for the win. Drachir Lugo singled to drive in Levittown's only run in the sixth, an unearned marker due to a throwing error. Guasave faces Seoul, Korea Saturday evening (5:30 pm).
Game 2--Hagerstown Downs Youngstown
Bradley Summers allowed just one run on four hits over five innings, helping Hagerstown, MD to a 6-1 win over Youngstown, OH. After being held without a hit over the first three innings, the East Zone champions scored in each of the final four frames. Trailing 1-0, Tyler Crain's two-out double scored Josh Black, tying the game in the fourth. David Clever doubled to open the fifth and scored on Corey Jamison's two-out single. Summers scored on a wild pitch in the sixth and Izaiah Dillinger hit a pinch-hit homer to make if 4-1. A basehit, three walks and two wild pitches plated the final Hagerstown runs in the seventh. Youngstown took a 1-0 lead in the second, Sean Helpy scoring on Mitchell Seymour's single. Jake Gehring took the loos, charged with three runs on five hits over 5.2 innings of work. The Host Area champions face Levittown, PR in an elimination game Sunday afternoon. Hagerstown awaits the Guasave / Korea winner Monday night.
DICK'S Sporting Goods PONY League World Series
The qualifying tournaments are complete, the bracket is almost set. The 2017 DICK'S Sporting Goods PONY League World Series opens Friday at Lew Hays PONY Field. All of the games will be available on WJPA-AM (1450) and online via MLB.com and greenesports.net
Tournament play begins Friday at 5:30 pm when Guasave, MX takes on Levittown, PR. Opening ceremonies follow Game 1. The Host Area winner then faces East Zone champion Hagerstown, MD.
The annual PONY Champions League opens the day Saturday, August 12, at 10 am. Tournament play resumes at 12:00 noon as the South Zone champion Brownsville, TX plays the North Zone champion, Bay County, MI. Action continues at 2:30 pm as Host Washington County, PA faces European Zone champion Netherlands, making a first-ever appearance in the World Series. Saturday's third game is set for 5:30 pm with Asia-Pacific Zone representative Seoul, Korea playing the Guasave/Levittown winner.
After Sunday morning's Breakfast of Champions, Covina, CA, the West Zone champion, takes on the Netherlands/Washington County winner at 12:00 noon. Then, the double-elimination tournament run ends for two teams. Game 7 (2:30 pm) and Game 8 (5:00 pm) feature squads that lost opening round games. Additional elimination contests are slated for Monday and Tuesday, 10:00 am & 12:30 pm both days. Winners' bracket games are on tap for Monday at 5:30 & 8:00 pm.
The Division Championship games are on Tuesday evening's schedule, starting at 5:30 pm & 8:00 pm. Depending on those results, "If Necessary" games would be played during the day Wednesday (10:00 am / 12:30 pm).
And the 2017 DICK'S Sporting Goods PONY League World Series Championship Game will be played Wednesday, 7:30 pm.
Individual Awards
Home Run Derby
Individual Champion--
1. Anthony Rasmussen, Covina CA
2. Jung, Hui-Chan, Seoul, Korea
Team Champion--
1. Seoul, Korea
2. Covina, CA
Fastest Runner--
1. David Clever, Hagerstown, MD
2. Eric Randall, Bay County, MI
3. Raydley Legito, Netherlands
4. Seve Cantini, Youngstown, OH
2016 PONY Princess
Emily Wickham
Hostess
Laci Perrache
Wilson Sporting Goods
Batting Champion--
Nick Popielarczyk, Washington County, PA
.667 BA, 6 1B, 2 RBI, 1 R
Easton Sports
ERA Award--
Justin Naylor, Washington County, PA
0 earned runs, 8.1 innings, 0.00 ERA
John D. Voytek
Memorial Award
(Washington BA Leader)
Nick Popielarczyk
.667 BA, 6 1B, 2 RBI, 1 R
Previous WJPA Radio
PONY World Series Pages
2016 -- 2015 -- 2014 -- 2013
2012 -- 2011 -- 2010 -- 2009
2008 -- 2007 -- 2006 -- 2005
2004 -- 2003 -- 2002 -- 2001
WJPA Radio (1450 AM)
Mark Uriah


"The Radio Voice of the PONY League World Series"--Mark Uriah has been on mic for nearly every PONY League World Series game since 1984. With a degree from Ohio State, Mark also handles play-by-play announcing for the W&J College & high school football, wrestling, basketball, hockey, baseball & softball.
Lanny Frattare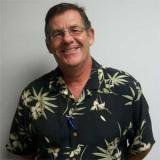 The long-time
"Voice of the Pittsburgh Pirates" joins the World Series broadcast crew again this year. Lanny has worked the past few years for the MSA Sports Network, calling high school games on-air and on the web. A product of Ithaca College, Frattare is an assistant professor at Waynesburg University.
Randy Gore


A WJPA Radio veteran, Randy works his first-ever PONY League World Series. For many years, our play-by-play anchor for Wild Things Baseball, Randy works all year long, overseeing the North Allegheny Sports Network and website.
Nate Regotti
Having worked this event the past few years on WJPA, Nate returns to the broadcast booth this weekend. Nate has covered high school sports and worked in our news department. Currently, he's the Chief of Staff for Rep. Pam Snyder.
WJPA Radio has been the play-by-play home for virtually every PONY League World Series game played in Washington. Hear all the action on WJPA-AM (1450 AM), and online, through the MLB.com platform. Listen Here links are available for each game in the left-hand Scorebaord column.
Special thanks to our radio broadcast sponsorship team:
First Federal of Greene County
Advanced Orthopaedics
Budd Baer Sales & Service
Slovenian Savings & Loan
DICK'S Sporting Goods
West Tire Pros & Auto Service
Day Insurance Agency
Washington Financial
Good Orthodontics
PONY Baseball and Softball
The Union Grill
All-State Ins.Michael Conway
Chipps Locksmith Service
Dean's Water Oil Hardware
Washington County Fair
Vocelli Pizza
Washington Eye Center
Drs. Roman, Vaughan & Yokum
Isiminger's 10-Minute Oil Change,
Splish-Splash Car Wash & Towing
BeeGraphix
SE Schutlz Electric
Julian Law Firm
Ferro Corporation
Alberts Meats
Coen Oil Company
Pizzi Sewak & Lonich