Schedule, Scoreboard,
Broadcast Archives
WJPA-AM (1450) &
msasports.net
Friday, August 8
Game 1--5:30 pm
Listen Here!
South Zone vs.
Levittown, PR
Game 2--8:00 pm
Listen Here!
North Zone vs.
Host Area
Saturday, August 9
Game 3--11:30 am
Listen Here!
Chesterfield Co., VA vs.
West Zone
Game 4--2:00 pm
Listen Here!
Prague, Czech Republic vs.
Washington, PA
Game 5--5:00 pm
Listen Here!
Game 1 winner vs.
Chinese Taipei
Sunday, August 10
Game 6--3:00 pm
Listen Here!
Los Mochis, MX vs.
Game 4 Winner
Game 7--5:30 pm
Listen Here!
Game 1 Loser vs.
Game 2 Loser
Game 8--8:00 pm
Listen Here!
Game 3 Loser vs.
Game 4 Loser
Monday, August 11
Elimination Game
Game 9--10:00 am
Listen Here!
Game 5 Loser vs.
Game 7 Winner
Elimination Game
Game 10--12:30 pm
Listen Here!
Game 6 Loser vs.
Game 8 Winner
Game 11--5:30 pm
Listen Here!
Game 5 Winner vs.
Game 2 Winner
Game 12--8:00 pm
Listen Here!
Game 3 Winner vs.
Game 6 Winner
Tuesday, August 12
Elimination Game
Game 13--10:00 am
Listen Here!
Game 11 Loser vs.
Game 9 Winner
Elimination Game
Game 14--12:30 pm
Listen Here!
Game 12 Loser vs.
Game 10 Winner
Division Championships
Game 15--5:30 pm
Listen Here!
Game 11 Winner vs.
Game 13 Winner
Game 16--8:00 pm
Listen Here!
Game 12 Winner vs.
Game 14 Winner
Wednesday, August 13
If Necessary Game
Game 17--10:00 am
Listen Here!
Game 15 Winner vs.
Game 15 Loser
If Necessary Game
Game 18--12:30 pm
Listen Here!
Game 16 Loser vs.
Game 16 Winner
World Series Championship
Game 19--7:30 pm
Listen Here!
Game 15/17 Winner vs.
Game 16/18 Winner

2014 PONY World Series Bracket Taking Shape!
The final four spots in the 2014 PONY League World Series will be filled by the end of the day, Monday. Action at Lew Hays PONY Field begins Friday, August 8th. Friday's schedule includes the HomeRun Derby/Fastest Runner Contests at 11 am, two tournament games, starting at 5:30 pm, and Opening Ceremonies in between.
Host Washington, PA, along with Chesterfield County, VA (East Zone), Prague, Czech Republic (Europe), Levittown, Puerto Rico (Caribbean), Los Mochis, Sinaloa (Mexico) and Chinese Taipei (Asia-Pacific) have their opening game times set.
Host Area and three other U-S Zone championships are still up for grabs heading into Saturday night. Here's the latest update from the five remaining qualifying tourney:
Host Area Tournament (Vincentian Complex, McCandless Township, PA) -- Two PA teams remain: Boilers (2-0, Johnstown) and 2-1 Hempfield (2-1). The finals are set for Sunday, 10:00 am. Hempfield must beat Johnstown twice to earn the World Series berth. A Boilers' win moves the Johnstown squad back to the World Series for the seventh time since 2005.
East Zone Tournament (High Point, NC) -- After Friday's schedule was rained out, Chesterfield County, VA had to win four times on Saturday to win the title. The defending zone champions topped Hagerstown (MD), host High Point (NC) and previously unbeaten New Haven (CT) twice to earn their fourth berth in the PLWS since 2007.
CBC eliminated Hagerstown (14-8) to open the days' action. The Virginians then knocked out High Point (18-6) to ear a shot at New Haven, needing to win twice to advance. CBC won the first meeting, 13-10, then took the "if necessary" contest, 8-4, ending a long, but fruitful 12 hours of PONY Baseball.
North Zone Tournament (Coryell Field, Bay City, MI) -- At the conclusion of pool play, four teams head to the single elimination championship rounds Sunday. Bay County Blue (2-1) faces Central Michigan (2-1) at 11 am, followed by Bay County Red (3-0) against McCutcheon, IN (2-1). The winners play at 4:00 pm with the North Zone championship on the line. Bay County has won the last two zone titles and 5 of the last eight.
South Zone Tournament (Burleson, TX) -- Six teams remain alive, three in each division heading to Sunday's action. Brownsville (TX) and OSO Corpus Christi (TX) are both unbeaten in their divisions. Elimination games will feed into division finals. Texas Cobras play Friendswood, TX with the winner facing Brownsville. KC Titans (Houston, TX) face Bear Creek, FL with Corpus Christi awaiting the victor. The division winners square off in a single championship game Monday night. Brownsville is the defending zone champion, looking for a third trip to Washington since 2006.
West Zone Tournament (Whittier, CA) -- Santa Clara, CA has one division title. Long Beach, CA and defending zone champion Hilo, HI play Sunday morning for the other. A single game championship Sunday afternoon will decide the World Series berth. Santa Clara has reached the World Series since 1973. Hilo's berth last year was the first since 1987. Long Beach won the 2008 & 2012 titles and is seeking a fifth trip to Washington since 2007.
Previous WJPA Radio
PONY World Series Pages
2013 --- 2012 --- 2011 --- 2010
2009 --- 2008 --- 2007 --- 2006
2005 --- 2004 --- 2003 --- 2002
2001
WJPA Radio (1450 AM)

Mark Uriah
"The Radio Voice of the PONY League World Series"--Mark Uriah has been on mic for nearly every PONY League World Series game since 1984. With a degree from Ohio State, Mark also handles play-by-play announcing for the Wild Things, W&J College & high school football, basketball, wrestling, hockey, baseball & softball.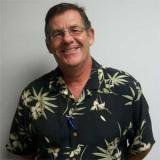 Lanny Frattare
The long-time "Voice of the Pittsburgh Pirates" joins the World Series broadcast crew this year. Lanny has worked the past few years for the MSA Sports Network, calling high school games on-air and on the web. A product of Ithaca College, Frattare is an assistant professor at Waynesburg University.
WJPA Radio has been the play-by-play home for virtually every PONY League World Series game played in Washington. Hear all the action on WJPA-AM (1450 AM), and online, courtesy of MSA Sports.net. Listen Here links are available for each game in the left-hand Scorebaord column.
Click Here to read about the special relationship between the PONY League World Series and WJPA Radio, one that spans more than 60 years!
Special thanks to our radio broadcast sponsorship team:
First Federal of Greene County
Advanced Orthopaedics/Rehabilitation
PONY International Headquarters
Budd Baer Sales, Service & Leasing
Slovenian Savings & Loan
Phillips & Faldowski
Bull International
Michael Conway, All-State Insurance
Washington Financial Bank
Coen/Zappi Oil Company
Washington Wild Things Baseball
Chambers Insurance Agency
Washington Drug & Alcohol Comm.
Dr. Ed Roman & Dr. David Vaughan
Isiminger's Pennzoil 10-Minute Oil Change Center/SplishSplash Car Wash & Towing
Julian Law Firm
Ferro Corporation
Isaly's of Washington
Day Insurance Agency
Friends of Brandon Neuman
Washington Wild Things
Community Bank
Bruno Plumbing & Heating
West Tire & Auto Center
Clark A. Mitchell & Associates
Individual Awards
Skills Competition
Friday, Aug. 8, 11 am
Home Run Derby
Individual Champion--
1.
2.
Team Champion--

Fastest Runner--
1.
2.
2014 PONY Princess

Wilson Sporting Goods
Batting Champion--

Easton Sports
ERA Award--

John Voytek
Memorial Award
(Washington BA Leader)