Schedule, Scoreboard,
Broadcast Archives
WJPA-AM (1450) &
msasports.net
Wednesday, August 13
World Series Championship
Game 19--FINAL
Listen Here!
Hilo, HI 5
Chinese Taipei 3
Friday, August 8
Game 1--FINAL
Listen Here!
Levittown, PR 12
Corpus Christi, TX 1 (5)
Game 2--FINAL
Listen Here!
Bay County, MI 4
Johnstown, PA 2
Saturday, August 9
Game 3--FINAL
Listen Here!
Hilo, HI 4
Chesterfield Co., VA 1
Game 4--FINAL
Listen Here!
Washington, PA 17
Brno, Czech Rep. 4 (6)
Game 5--FINAL
Listen Here!
Chinese Taipei 11
Levittown, PR 1
Sunday, August 10
Game 6--FINAL
Listen Here!
Los Mochis, MX 7
Washington, PA 1
Game 7--FINAL
Listen Here!
Corpus Christi, TX 8
Johnstown, PA 3
Game 8--FINAL
Listen Here!
Chesterfield County, VA 11
Brno, Czech Repub. 0 (5)
Monday, August 11
Elimination Game
Game 9--FINAL
Listen Here!
Levittown, PR 19
Corpus Christi, TX 1 (5)
Elimination Game
Game 10--FINAL
Listen Here!
Chesterfield Co., VA 5
Washington, PA 2
Game 11--FINAL
Listen Here!
Chinese Taipei 3
Bay County,MI 1
Tuesday, August 12
Game 12--FINAL
Listen Here!
Hilo, HI 9
Los Mochis, MX 0
Elimination Game
Game 13--FINAL
Listen Here!
Levittown, PR 10
Bay County, MI 2
Elimination Game
Game 14--FINAL
Listen Here!
Chesterfield Co., VA 10
Los Mochis, MX 7
Division Championships
Game 15--FINAL
Listen Here!
Levittown, PR 4
Chinese Taipei 2
Game 16--FINAL
Listen Here!
Hilo, HI 11
Chesterfield Co., VA 2
Wednesday, August 13
If Necessary Game
Game 17--FINAL
Listen Here!
Chinese Taipei 5
Levittown, PR 2 (8)
Hilo Wins PONY Championship!
Joey Jarneski homered, drove in three runs and pitched a complete game, leading Hilo, HI to the PONY League World Series championship, beating Chinese Taipei, 5-3, in the final. Jarneski won two games on the road to the title, both complete games as Hawaii claimed its third PLWS title, the first since Maui won the 1980 crown in Davenport, IA. It's been 45 years since an Hawaii team won the PLWS in Washington (Honolulu, 1969).
Jarneski's first-inning solo homerun opened the scoring. Jaisten Cabatbat then doubled, moved to third on a fly out and scored on an errant throw. Eric Riveira followed with a solo shot, putting the West Zone champions in front, 3-0. Jarneski drove in a pair in the second with a double, building the margin to 5-0.
Chinese Taipei scored one in the fourth. Chiu, Ta Yu was hit by a pitched, moved to second on a single by Yeh, Chao Yu and scored on Lin, Chun En's base hit. Yeh delivered a two-run homerun in the sixth, setting the final score.
Jarneski won the World Series ERA award, allowing just three earned runs in his 14 innings of work.
The Batting Championship went to Levittown's Heliot Ramos, going 13-for-20 (.650) for the Caribbean champions.

Chinese Taipei to Finals
Lin, Chun En stroked a three-run home run in the top of the eighth inning, giving Chinese Taipei a 5-2 win over Levittown, PR and a berth in the PONY League World Series Championship game. Both teams had several chances to win the game in regulation but couldn't cash in.
The Asia-Pacific champions took the lead in the first with a rbi single by Tu, Wei Hung plating Chiang, Zong Ci. Yeh, Chao Yu scored on a wild pitch in the fourth, building the lead to 2-0.
Levittown got on the board in the fourth. Heliot Ramos doubled and scored two outs later on Benjamin Negron's single. Hermes Colon homered on the first pitch of the sixth, his fourth of the World Series, tying the game.
Chen, Chun Hsiao started and got the win, allowing two runs and eight hits over seven innings, striking out 10. Chu, Yi Sheng pitched the eighth, earning the save.
Jan Figueroa took the loss in relief, surrendering the home run in the eighth. Starter Jorge Benitez worked the first seven innings, allowing just two runs despite walking seven.
Ramos finished the series 13-for-20 (.650) at the plate, one hit shy of the all-time mark. Negron pitched nine innings in the tournament, allowing three earned runs, a 2.33 ERA (PONY).
Day Five--Tuesday
Hilo Rolls Unbeaten to WS Championship Game
The West Zone champions banged out 11 hits, five of them in the go-ahead three-run second inning as Hilo, HI advanced to the World Series title game, downing Chesterfield County, VA, 11-2, in the division finals. Hilo went unbeaten through its five-team bracket.
Ryan Ragual and Jaisten Cabatbat combined to hold Chesterfield Co. to single runs in the first two innings despite the East Zone winners collecting nine hits, five in the first two frames. Ragual, the winner, wiggled out of a bases loaded/one out problem in the second, leaving the sacks filled. A doubleplay cleaned up a mess for Cabatbat in the sixth, laying waste to two hits and an error.
After an Ethan Williams rbi single put the Virginians up 1-0 in the first, Hilo took the lead for good in the top of the second. Eric Riveira singled and scored on Micah Bello's double down the line in left. Ragual doubled to the same spot, scoring Bello, then scored himself on a throwing error.
Three straight singles for Chesterfield loaded the bases. Chandler Riley came home on Tyler Butler's sacrifice fly, but Ragual slammed the door at 3-2. Three hits, two errors, a sacrifice fly and a wild pitch helped Hilo push the margin to 6-2 in the fourth. Dallas Duarte lofted a deep fly ball to center following back-to-back singles from Ragual and Kakale Huddleston. The wild pitch scored Huddleston. Joey Jarneski, who reached on a base hit, then stole second, also scored on the same play, moving to third on the wild pitch and home when the throw to the plate was off the mark trying to retire Huddleston.
Three Chesterfield errors over the final two frames, plus two wild pitches, a passed ball and a Huddleston rbi single closed the scoring.
Ragual worked three innings, allowing both runs on five hits and one walk to get the win. Cabatbat tossed four scoreless innings of relief to earn a save, scattering four hits and fanning two.
Levittown Forces "If Necessary" Game
Benjamin Negron and Jan Figueroa combined on a four-hitter as Levittown, PR dealt Chinese Taipei its first loss of the World Series, downing the Asia-Pacific champions, 4-2, forcing an 'if necessary' game in the division.
Negron got the win, allowing only two runs despite walking five over five innings. Figueroa threw two hitless innings of relief to save the victory, forcing an 'if necessary' game in the division, Wednesday at 10 am.
Chinese Taipei took a 1-0 lead in the first on an rbi double from Yeh, Chao Yu, scoring Chiu, Ta Yi. Levittown answered with three straight singles in the second, Joel Snachez coming home on a base hit by Negron. The Caribbean champions took the lead for the first time in the third. Josue Sanchez doubled and scored on Joel Sanchez' single one out later.
The previously unbeaten Asia-Pacific team tied the game in the bottom of the third when Yeh singled, stole second and scored on a hit by Lin, Chun En. The lead didn't last long as Jean Paul Santana was hit by a pitch, sacrificed to second and scored three batter later on Heliot Ramos' single. Josue Sanchez singled home Ryan Rivera in the sixth to set the final margin, one of three hits for the Levittown catcher. Joel Sanchez also had a double and two singles.
Chu, Yi Sheng, the starter, and Yeh each worked three innings and allowed two run. Yeh took the loss.
Chesterfield County Tops Mexico
Jackson Horner stroked a three-run home run in the third giving Chesterfield County enough runs to outlast Los Mochis, MX, 10-7, in an elimination game. The East Zone champions banged out 13 hits, including two home runs, to down the Mexico winners.
Juan Valdez hit a solo homer in the first, giving Los Mochis a short-lived 1-0 lead. Chesterfield County used four hits and a walk to score four runs in the bottom of the inning. Ethan Williams, Barkley Ray, Chandler Riley and Patrick Routsis each drove in runs in the frame.
A two-out error in the third and Pablo Beltran's rbi single enabled Los Mochis to pull within a run in the top of the third before Horner's blast to left built the margin to 8-3. Brad Painter had a run-scoring single earlier in the inning.
Los Mochis, last year's runnerup team, combined three walks, a hit-batsman, a sacrifice fly and a base hit to score four in the fourth, but couldn't tie the game. Ivan Cota drew a bases-loaded walk to force in one run. Valdez followed with a sac fly to right. Jose Manzanarez plated two with the inning's only base hit to make it 8-7.
Routsis homered to lead off the fifth. Riley drove in the final run with a single in the sixth.
Hunter Montgomery got the win, despite allowing 5 earned runs in 3.2 innings. Matthew Flatford tossed 3.1 innings of shutout relief, allowing just two hits and one walk with the outcome on the line.
Levittown Eliminates Bay County
Jose Figueroa held Bay County, MI to two runs on six hits over six innings as Levittown, PR downed the North Zone champions, 10-2. Jean Paul Santana broke a 2-2 tie in the fourth with a three-run home run. Heliot Ramos delivered a three-run shot in the sixth to set the final score.
Nick Dardas singled to score Tyler David in the first, giving Bay County the early lead, 1-0. In the bottom of the second, Ramos scored on a wild pitch after reaching on a single, stealing second and moving to third on a base hit by Joel Santiago. The North Zone squad regained the lead with a two-out double by David, a single by Logan LaCourse and an errant pickoff throw. Bay County never scored again but saw five runners retired on the bases, three picked off first, one caught stealing and another doubled off on a line drive to short. The Caribbean's Ryan Rivera singled and scored in the third to tie the game, coming home on a Ramos single, the third hit of the inning. That set the stage for the winners to plate eight runs over their final three at-bats.
Figueroa walked just one and struck out a pair before giving way to Sebastian Cruzado for the final inning. Drew Schultz, the second of three Bay County pitchers, took the loss, charged with four runs in three innings.
Hilo Takes Charge Early
Reese Mondina tossed a complete game shutout leading Hilo, HI past Los Mochis, MX, 9-0, in a winners' bracket game. Taking advantage of two errors, two hits and two wild pitches, Hilo, HI built a 4-0 lead through four innings and rolled to the win. Kahale Huddleston and Micah Bello delivered runs with sacrifice fly-outs. Trayden Tamiya singled home a run in the fifth, then scored on Daivd Nakamura's two-run double.Noah Kalaola-Richardson's rbi single closed the scoring. Mondina allowed just three balls out of the infield in crafting the three-hitter while striking out six, walking one. Losing pitcher Juan Valdez had a double before getting chased in the fourth. Hilo now faces the Los Mochis/Chesterfield Co., VA winner in the Division Finals.
Let's Play FIVE!
Oh, how Ernie Banks would have loved this day at the PONY League World Series. Despite the too much rain and too little electricity, the tournament is only one game off schedule. Five contests are on the revised Tuesday calendar:
10 am--Winners' bracket, Hilo, HI vs. Los Mochis, MX
12:30 pm--Elimination, Bay County, MI vs. Levittown, PR
3 pm--Elimination, Hilo/LosMochis loser vs. Chesterfield Co., VA
5:30 pm--Division Championship, Chinese Taipei vs. 12:30 pm winner
8:00 pm--Hilo/LosMochis winner vs. 3 pm winner
Day Four--Monday
A Day Like No Other!
From a rain delay of 4 1/2 hours to a six-hour power outage to three home run records tied in a single game, Monday had just about everything. And the scheduled wasn't event completed. Here's what happened.
Game 12--Postponed to Tuesday morning
After surviving a 4 1/2 hour rain delay, a wet field, two sets of elmination awards, the announcement of the new PONY Princess (Melissa Bundash), it looked like the World Series might get the whole schedule in. That is, until word came that power wasn't going to be back on before 9 pm at the earliest. PONY officials decided that enough was enough with no guarantee of power being restored. The winners' bracket game between Hilo, HI and Los Mochis, MX was postponed to Tuesday morning (10 am) with the previously scheduled Tuesday games pushed back.
Game 9--Levittown Bashes Corpus Christi
Hermes Colon homered three times in the game, driving in seven runs and leading Levittown to a five-inning, 19-1 victory over Corpus Christi, TX, eliminating the South Zone winners. Colon's day tied an all-time World Series mark and helped his team tie two other records. Colon went yard in the fourth, his third of the game, and was followed by Benjamin Negron and Jorge Benitez homers, tying marks for team home runs in an inning (3) and in a game (6). Josue Sanchez hit a three-run blast in the third. With Levittown up 1-0 in the top of the second and a 3-0 count on Joel Santiago, heavy rains forced a 4 1/2 hour delay. When played finally resumed, Santiago walked and Colon hit the first pitch he saw from Marco Castellanos out for a 3-0 lead and more than enough runs to stave off elimination. Levittown sent 11 batters to the plate in both the third and fourth innings, scoring 8 and 6 runs respectively. Sanchez and Benitez each drove in three runs. Ian Diaz got the win in relief of Jan Figueroa. The two combined to hold Corpus Christi to one run on three hits. Castellanos took the loss. Jake Chapman homered for Corpus Christi.
Game 10--Chesterfield Stays Alive, Beats Hosts
Patrick Routsis drove in the first run, scored the eventual winning run and held Washington to two runs on three hits as Chesterfield County, VA eliminated the host squad, 5-2. The rbi part of the day wasn't pretty as Routsis popped up to shallow center with the bases loaded in the second. The ball dropped in, but the runner from second was tagged out before reaching third, putting Roustis on with a fielders choice, but also an rbi as Ethan Williams scored from third. Later in the inning, Ryan Clawson's two-run double made it 3-0.
Washington put a couple on the board in the top of the fifth. Bobby Proudfit singled and gave way to a pinch-runner. Brett Shaver went to second on a throwing error and scored on Colton Baburich's single to right. Jared Watson hit into a force play, moved to second on a walk and scored on Kyle Steele's rbi single.An unearned run in the fifth pushed the CBC lead to 4-2. Routsis singled in the sixth, driving in Chandler Riley to close the scoring. Brad Painter pitched the final two innings for the East Zone champions, allowing just one hit and striking out a pair of Washington batters. Logan DeFillippo took the loss, charged with all five runs on seven hits.
Steele went 5-for-11 (.455) and received the John Voytek Memorial Award, presented to Washington's leading hitter in the World Series.
Game 11--Chinese Taipei Takes Driver's Seat
The Asia-Pacific Zone champions scored three runs in the first two innings and made the lead stand up as Chinese Taipei topped Bay County, MI, 3-1, in a winners' bracket game. The winners need just one more victory to advance to Wednesday's PLWS Final.With one out in the first, Chiang, Zong Ci walked, stole second, moved to third on an error and scored on Chiu, Ta Yu's double. Yeh, Chao Yu doubled but Chiu missed third base and was called out on appeal. Yeh scored on Tu, Wei Hung's base hit. Lee, Wei homered to open the second. C-T had just one hit the rest of the game.Bay County had base-runners in every inning but the third, but managed only a single run in the sixth Logan LaCourse reached on an error with two out, the scored on a double by Nick Dardas. Cameron Floyd took the loss, charged with all three runs. Drew Schultz and Wakeman Edelbrock combined for four shutout innings of relief, giving the North Zone bats a chance to rally.Winning pitcher Chiang, Li Wei gave up two hits in three innings, striking out four. Chen, Chun Hsiao earned the four-out save, relieving Chiu, Yi Lin with the potential tying run in the batters' box in the sixth. Chen struck out three of the five batters he face.Chesterfield County plays Levittown, PR in an elimination game with the winner needing to beat Chinese Taipei twice to earn the spot in the final.
Day Three--Sunday
Game 6--Mexico Downs Washington
Scoring six runs in the first two innings, Los Mochis, MX downed Washington, PA, 7-1, in the final game of the opening round. Jose Manzanarez held the hosts to one run on five hits while striking out 12 to get the win. Ivan Cota singled home two runs in the first to open the scoring for the Mexico champions. Manzarez singled home two runs in the second, then scored on a double by Irwin Galvez to make it 6-0. Logan DeFillippo scored Washington's only run on a Tanner Hudak groundout. Kyle Steele took the loss, charged with all seven runs on eight hits while striking out eight in six innings. Los Mochis advances to take on Hilo, HI in Monday's winners' bracket (8:00 pm). Washington plays the Chesterfield Co., VA / Brno, Czech Rep. winner Monday (12:30 pm).
Game 7--Corpus Christi Ousts Johnstown
Marco Castellanos homered and drove in five runs leading Corpus Christi, TX over Johnstown, PA, 8-3, eliminating the Lost Area champions. Trailing 2-0 in the third, Castellanos hit a towering three-run homer putting the South Zone champions in front to stay. The shortstop added a two-run double an inning later, then doubled and scored in the sixth, setting the final margin. Jaythan Luna homered for Corpus Christi. Hogan Helsel's two-run homerun gave Johnstown the lead in the third. Cory Owens hit a solo shot in the sixth. Aaron Sanchez got the win, holding Johnstown to one run and two hits over 3.2 innings of work in relief. Ethan Hunt started for Johnstown and took the loss, charged with seven runs, four earned in 4.2 innings.
Game 8--Chesterfield County One-Hits Czechs
Matthew Flatford and Brad Painter combined on a one-hitter as Chesterfield County, VA eliminated Brno, Czech Republic, 11-0, in five innings. The East Zone champions got all the runs needed with a four-run first inning off losing pitcher Daniel Padysak. Logan Amiss doubled in one run then scored on Ethan Williams base hit. Patrick Routsis doubled in a pair of runs. Routsis added another two-run double in the second and scored on Brad Painter's rbi single. Barkley Ray ended the game with an opposite field two-run homer invoking the PONY run-rule. Lucas Hudecek opened the game with a single, the only hit for Brno. Chesterfield County takes on Washington, PA Monday at 12:30 pm.
Day Two--Saturday
Game 3--Hilo Downs CBC
Hilo, HI broke a 1-1 tie in the fourth, then added two more runs in the fifth to down Chesterfield County, VA, 4-1, Saturday afternoon. In the fourth, Trayden Tamiya doubled and scored on Eric Riveira's basehit, giving the West Zone champions the lead for good. An inning later, DallsJ Duarte double with two out. Joey Jarneski singled to score Duarte and came home on two errors on the play. Jarneski got the win, allowing one unearned run on five hits over seven innings, striking out 11. Chesterfield County's Ryan Smith took the loss, charged with all four Hilo runs on eight hits, five of them doubles, in five innings. Hilo moves to Monday's winners' brackets (8:00 pm) while the East Zone champions look to stave off elimination Sunday (8:00 pm) against the Washington, PA / Brno, Czech Republic loser.
Game 4--Washington Rolls Czech Republic
Batting around in each of the last two innings, Washington, PA topped Brno, Czech Republic, 17-4, in six innings Saturday. Eight different players had rbi for the hosts, led by Adam Blacharczyk's three-run pinch hit double in the sixth. Kyle Steele, Jared Embert and Brett Shaver each drove in a pair of runs for Washington, the locals first win in the World Series since 2010. The hosts scored two unearned run before Brno tied the game in the third, using a hit batter, a Tomas Kavala double and two wild pitches. Washington tallied nine runs on eight hits in the fifth, then pushed across five more to invoke the run-rule. Logan DeFillippo pitched the first five innings, allowing four runs and five hits while fanning nine to get the win. Simon Blazek took the loss. Washington plays Los Mochis, MX Sunday (3 pm). Brno drops into the elimination bracket against Chesterfield County Sunday night (8 pm).
Game 5--Chinese Taipei Downs Levittown
Already leading 4-1, Chinese Taipei sent 12 men to the plate in the seventh, scoring seven runs on the way to an 11-1 win over Levittown, PR Saturday. The Asia-Pacific Zone champions advance to Monday's winners' bracket game against Bay County, MI. C-T took the lead in the fourth on Tu Wei Hung's two-run home run. Heliot Ramos pulled Levittown within a run with a solo shot in the fifth. Chen Chun Hsiao doubled, moved to third on a passed ball and scored on a balk. Chiang Zong Ci scored on a bases load walk later in the inning, putting Chinese Taipei up 4-1. Winning pitcher Chu Yi Sheng capped off the seventh with a three-run home run, following an rbi double by Chiu Ta Yu, a run-scoring single by Tu Wei Hung and a two-run double by Lin Chon En. Chu worked 6.2 innings, holding Levittown to just one run on four hits, striking out a dozen. Jorge Benitez, the first of four Puerto Rico pitchers, took the loss, allowing four runs in 5+ innngs of work. Levittown plays the Corpus Christi / Johnstown winner in an elimination game Monday (10 am).
Friday--Opening Day
Game 1--Levittown Rolls Texans
Levittown, PR scored a dozen runs in just four innings, rolling to a 12-1 win over Corpus Christi, TX. Kenneth Soto drove in three runs to lead the attack. Heliot Rams and Joel Santiago each drove in a pair. Winning pitcher Benjamin Negron held the South Zone champs to just one hit over four innings. Ian Miller started and took the loss for Corpus Christi, charged with five earned runs in 1.1 innings.
Game 2--Bay County Rallies to Win
Logan LaCourse allowed four hits and struck out 15 batters, leading Bay County, MI to a 4-2 win over Johnstown, PA. With the game tied 2-2 in the sixth, Nick Dardas doubled and scored on an errant throw. Corey Langenburg then scored on Seth Gower's rbi single. Johnstown took a 2-0 lead in the first, getting an rbi single from Mike Roper and a bases-loaded walk to Grant Norris. But the Host Area champions left the bases loaded. LaCourse allowed only two baserunners from that point until the seventh, on a single and a strike out-wild pitch. A walk and a single in the final inning put the potential winning run at the plate when a groundout ended the threat. Tyler David had three hits for Bay County, Nick Dardas two doubles, Matt Fisher and Seth Gower had two hits apiece. Hogan Helsel had two of the four Johnstown basehits, all singles. Tyler Mulhollen took the loss, working the final two innings. Nick Gooden started, allowing two runs and seven hits over five innings. Johnstown plays Corpus Christi, TX Sunday at 5:30 pm. Bay County is off until Monday's winners' bracket game agaisnt either Levittown, PR or Chinese Taipei.
2014 PONY World Series Field is Complete!
The final spots in the 2014 PONY League World Series have been field. Johnstown, PA claimed the Host Area berth then Corpus Christi, TX won the South Zone title. Action begins Friday, August 8th, at Lew Hays PONY Field. Friday's schedule includes the HomeRun Derby/Fastest Runner Contests at 11 am, two tournament games, starting at 5:30 pm, and Opening Ceremonies in between.
Host Washington, PA, along with Chesterfield County, VA (East Zone), Bay County, MI (North), Hilo, HI (West) Prague, Czech Republic (Europe), Levittown, Puerto Rico (Caribbean), Los Mochis, Sinaloa (Mexico) and Chinese Taipei (Asia-Pacific) clinched spots earlier.
Previous WJPA Radio
PONY World Series Pages
2013 --- 2012 --- 2011 --- 2010
2009 --- 2008 --- 2007 --- 2006
2005 --- 2004 --- 2003 --- 2002
2001
WJPA Radio (1450 AM)

Mark Uriah
"The Radio Voice of the PONY League World Series"--Mark Uriah has been on mic for nearly every PONY League World Series game since 1984. With a degree from Ohio State, Mark also handles play-by-play announcing for the Wild Things, W&J College & high school football, basketball, wrestling, hockey, baseball & softball.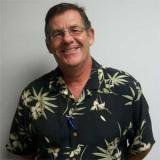 Lanny Frattare
The long-time "Voice of the Pittsburgh Pirates" joins the World Series broadcast crew this year. Lanny has worked the past few years for the MSA Sports Network, calling high school games on-air and on the web. A product of Ithaca College, Frattare is an assistant professor at Waynesburg University.
WJPA Radio has been the play-by-play home for virtually every PONY League World Series game played in Washington. Hear all the action on WJPA-AM (1450 AM), and online, courtesy of MSA Sports.net. Listen Here links are available for each game in the left-hand Scorebaord column.
Click Here to read about the special relationship between the PONY League World Series and WJPA Radio, one that spans more than 60 years!
Special thanks to our radio broadcast sponsorship team:
First Federal of Greene County
Advanced Orthopaedics
PONY Baseball & Softball
Budd Baer Sales & Service
Coen Oil Company
Slovenian Savings & Loan
Phillips & Faldowski
Bull International
Michael Conway, All-State Ins.
Washington Financial Bank
Wild Things Baseball
Rebellion Softball
Chambers Insurance Agency
Drs. Ed Roman / David Vaughan
Isiminger's Pennzoil
10-Minute Oil Change Center / SplishSplash Car Wash & Towing
Julian Law Firm
Ferro Corporation
Day Insurance Agency
Community Bank
Bruno Plumbing & Heating
West Tire & Auto Center
Vocelli Pizza
Wash. City Transit
Chipps Locksmith Service
Dominic's of New York
Washington Eye Center
Smith Suburban Supply
Steinstraw Construction
Friends of Brandon Neuman
DLF Designs
Sen. Tim Solobay
Individual Awards
Skills Competitions
Home Run Derby
Individual Champion--
1. Jacob Flores,
Corpus Christi, TX
2. Joey Jarneski,
Hilo, HI
Team Champion--
Levittown, PR
Fastest Runner--
1. Kahale Huddleston,
Hilo, HI
2. Dylan Beffrey,
Bay County, MI
2014 PONY Princess
Melissa Bundash
Wilson Sporting Goods
Batting Champion--
Easton Sports
ERA Award--

John Voytek
Memorial Award
(Washington BA Leader)
Kyle Steele, 5-11 (.455 ave.)